SunCam.tv Meets a Fan from Halfway Around the Globe!
Yes that's right, a SunCam.tv fan all the way from Norway! That's 5,000 long miles to come meet us here at SunCam.tv Tom's been an online visitor of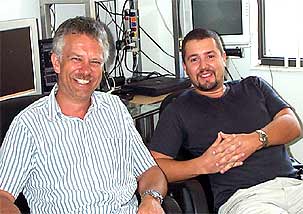 SunCam.tv and watching us live for years. He found us online when looking for information about Florida, as you see, Tom's family lives here in the Sunshine State. So he was looking for a way to visit virtually, and well, long story short he found it. Tom visited our studio and offices, the heart of SunCam.tv During the visit we had the opportunity to chat for awhile, take some quick photos and film a short video interview for posterity, SunCam style. We also talked about a future visit and how we just have to take a trip down the road to cruise the beach!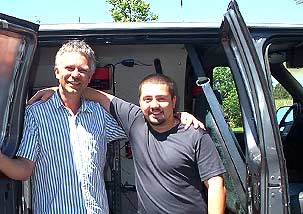 So even though you may be reading this from a few miles away, or all the way on the other side of the globe, you're really as close as you computer screen...and that's what SunCam.tv is all about!
Watch The Video!